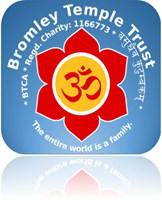 Namaste Members of BTCA family,
Considering the current global COVID-19 pandemic, BTCA managing committee has decided to make a charitable donation of £1000 each to two charitable funds on behalf of the community.                                                                                          
We believe in times like these we all must come together and help the most vulnerable in society. 
The two Charities are (1) Sewa UK (they are doing commendable work of providing hot meals to NHS staff, homeless and vulnerable people, helping stranded Indian tourists with emergency medicine supplies) and (2) PM Cares Fund (a dedicated fund set up by Govt of India for pandemics such as Covid19). 
We are using funds from our general reserves for this purpose. These are surplus funds, generated from ticketed community events, general donations, and aarti collections.
Our committee wishes to thank you for your support and wishes you good health in this trying period
If you have any questions or suggestions, please contact us on info@bromleymandir.org
Sincerely,
-- BTCA Committee